Gum Treatment !



Are You Facing The Rest Of Your Life With Gum Disease, Gingivitis, Bleeding Gums and Probably Losing Your Teeth?
Well. Not Any More...



"At Last! A Revolutionary Scientific Breakthrough That Is Proven To Eliminate 93% of Bleeding and Receding Gums In Only 36 Hours- and it does not come back!"



Do You Have a Gum Infection?



Take the Test and See...

1. Do you have tender, painful, itchy, or swollen gums?
2. Do your gums ever bleed when you brush your teeth, floss, or use a toothpick?
3. Are your teeth feeling loose?
4. Have you noticed any spaces developing between your teeth or do they seem to be moving?
5. Are your gums receding (pulling away from your teeth)?
6. Are you troubled with constant bad breath?
7. Have you noticed pus oozing out from your gums when you press on them?
8. Have you noticed any changes in your bite or in the fit of your partial denture?

1.Gum diseases: Periodontal (gum) diseases, including gingivitis and periodontitis, are serious infections that, left untreated, can lead to tooth loss.



2.

In the mildest form of the disease, the gums redden, swell and bleed easily. There is usually little or no discomfort. If left untreated toxins produced by the bacteria can cause destructive process and which leads to tooth loss. At this stage dental prophylaxis is done.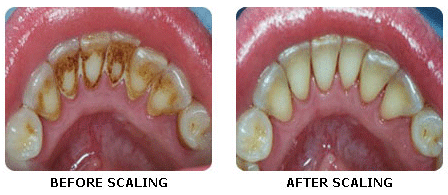 3.Flap surgery: when disease is extensive it require flap treatment in which the separated gums from tooth is cleaned and is disinfected.this procedure will allow the gums to reattach to the tooth in healthy condition.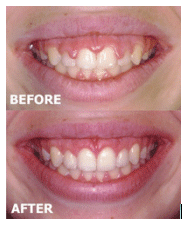 4. Gum Contouring : is a surgical procedure where in the gums are shaped, under local anesthesia to a more esthetically balanced appearance. This is called a simple cosmetic gum lift. The tissue heals very quickly with very little discomfort after the treatment.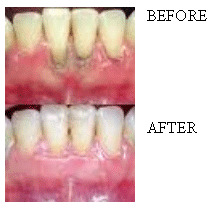 5. Laser Assisted Periodontal Surgery



Various gum surgeries are done by using the lasers.