Dental Implants !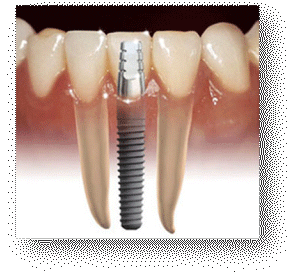 Dental Implants - Quick,easy and the best replacements for missing teeth



Keeping the three most important factors of form, function and aesthetics in mind, dental implants are the ideal solution for the replacement of natural teeth.

A highly advanced titanium is easily placed deep into the bone where the tooth replacement is desired. This titanium device acts like a support for the crown or the 'artificial tooth'. This is the basic concept of how dental implants work.

As the implant material used is highly biocompatable and all dental implants at Cosmocare Dental Studio are placed under strict standards of hygiene and sterilization, dental implants prove to be a safe, comfortable and a permanent solution for the replacement of single teeth, multiple teeth or ALL teeth.

The implant systems used at Dental Studio are amongst the best systems used worldwide and are made available to our patients at a fraction of the cost.

Sinus lift procedure for difficult implant placement is done by skilled doctors.